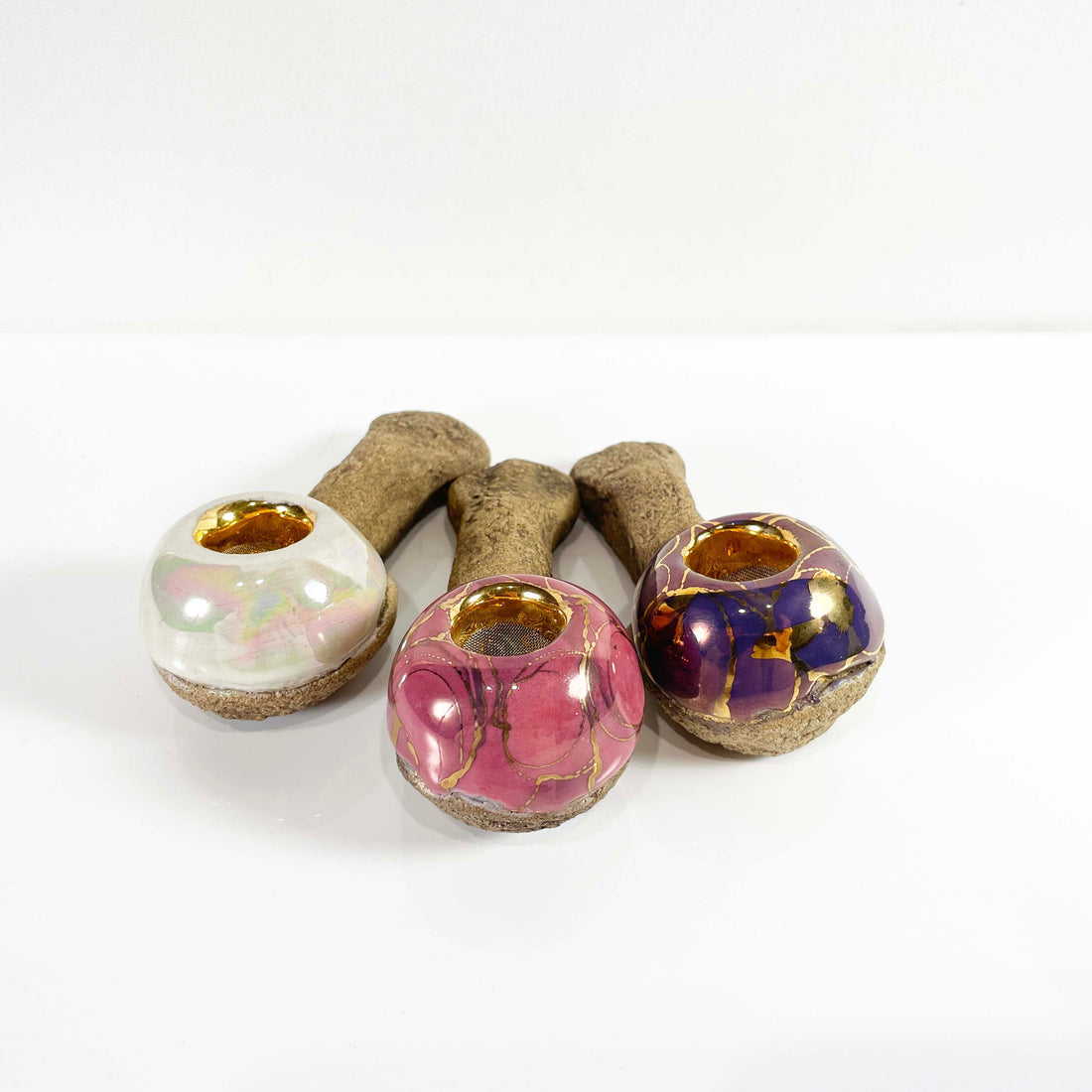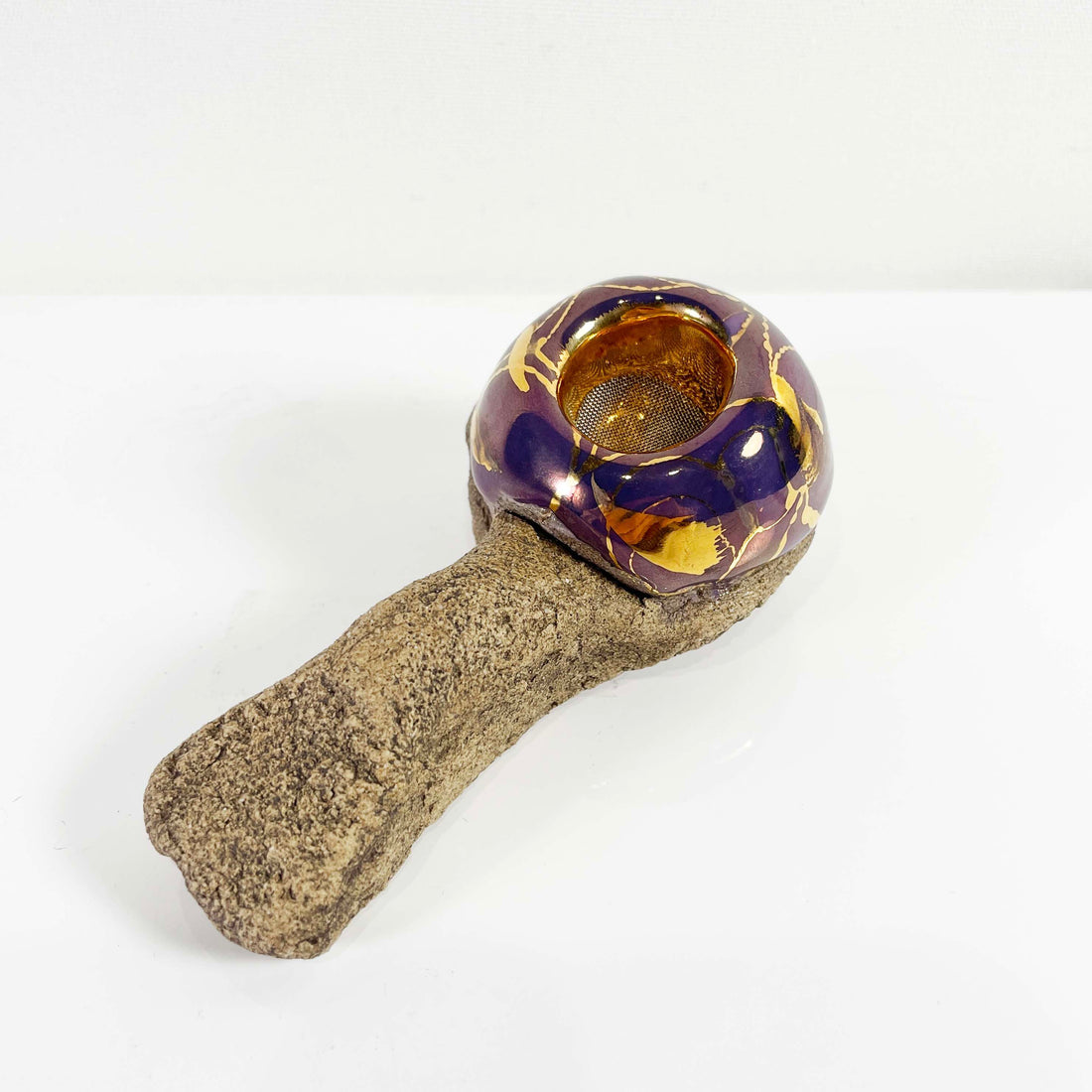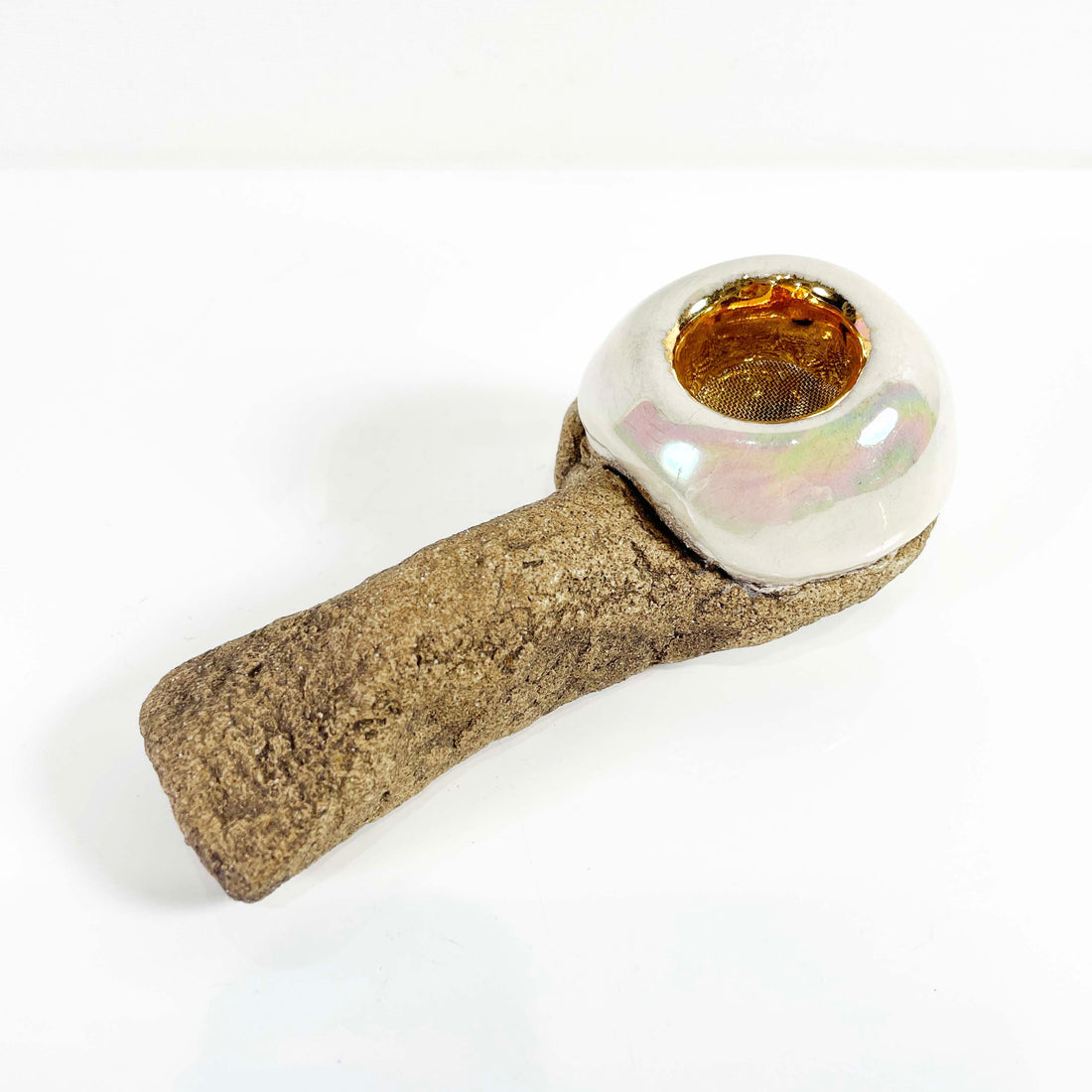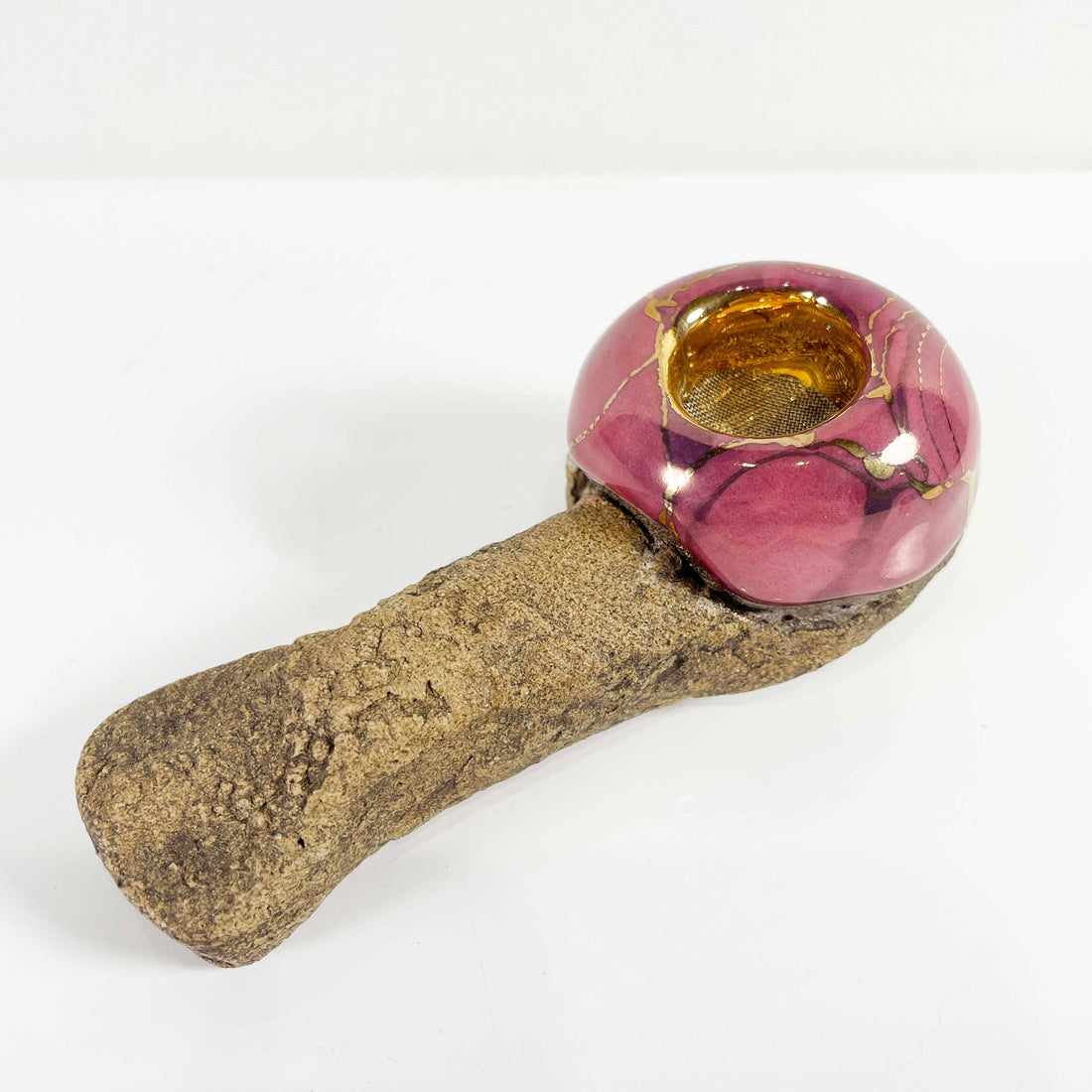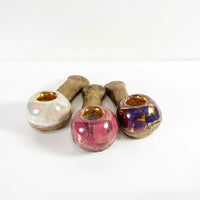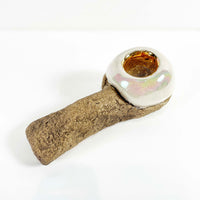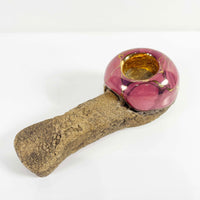 CELEBRATION PIPES™ are "NO KA OI"....the very best. Each pipe is handcrafted, signed, and fired to over 2,350 degrees Fahrenheit, and plated in 22k gold....the gold bowls reflect heat and completely burn whatever is inside of them....more "bang for the buck".
The base is made from LAVASTONEWARE™, a unique compound created 38 years ago and hi-tech in its heat ablating simplicity. Each gold plated pipe is encased in a velvet and satin handmade pouch for safekeeping. They also come complete with a certificate of authenticity signed by the artist in a gift box as a great presentation piece for gift giving.
We recommend Kleen Green Gold for cleaning.