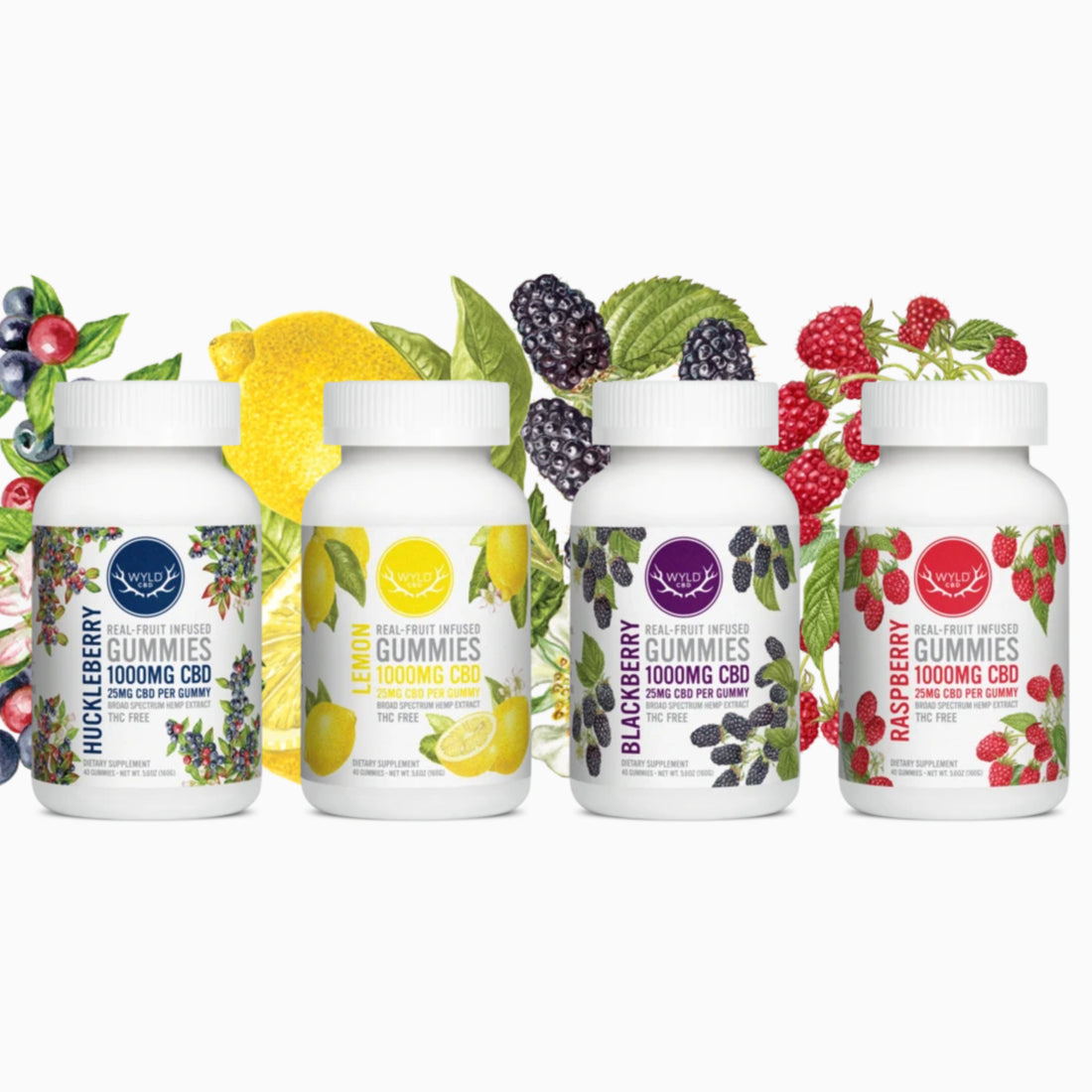 1,000 mg Gummies (THC-Free, Vegan)
WYLD has cultivated these flavors over the years, carefully honing their recipes to create edible delights that enhance every moment with real fruit and THC free hemp.
Perfect for taking a break from life's adventures. It's a little like soft furry slippers for your mind.
25 mg per piece, 40 pieces 
Blackberry: Sugar, Tapioca Syrup, Water, Blackberry Juice Concentrate, Natural Flavoring, Pectin (Pectin, Sodium Citrate), Coconut Oil, Citric Acid, Sunflower Lecithin. Contains Coconut
Raspberry: Sugar, Tapioca Syrup, Water, Raspberry Juice Concentrate, Natural Flavoring, Pectin (Pectin, Sodium Citrate), Coconut Oil, Citric Acid, Sunflower Lecithin. Contains Coconut
Huckleberry: Sugar, Tapioca Syrup, Water, Huckleberry Juice Concentrate, Natural Flavoring, Pectin (Pectin, Sodium Citrate), Coconut Oil, Citric Acid, Malic Acid, Sunflower Lecithin. Contains Coconut
Lemon: Sugar, Tapioca Syrup, Water, Lemon Juice Concentrate, Natural Flavoring, Pectin (Pectin, Sodium Citrate), Coconut Oil, Citric Acid, Sunflower Lecithin. Contains Coconut