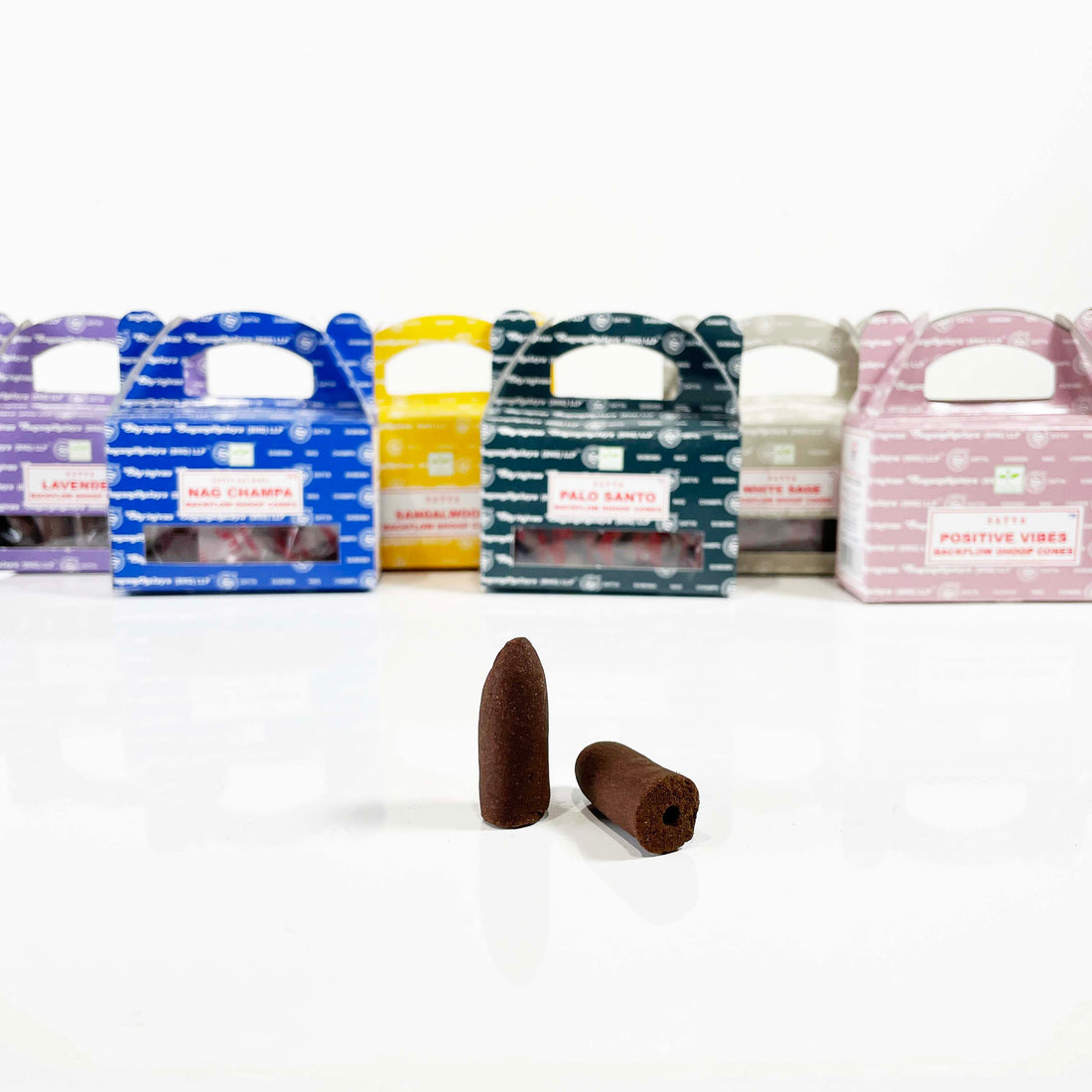 Backflow Dhoop Cones (Various Fragrances)
Incense cones to enhance your spirit and create an atmosphere
24 backflow cones
Nag Champa Description: Positivity Key Notes: Earthy,Harmonizing Use: The exotic Nag Champa blend is known to cleanse spaces and purify the atmosphere. The aromatic incense is a great tool for meditation and reaching states of deep relaxation.
White Sage Description: Woody Key Notes : Sacred, Grounding Use : Start your day with the White Sage Dhoop Cone, which helps rejuvenate the body and cleanses the spirit and energy of the space.
Lavender Description: Soothing Key Notes : Warm, Herbal Use : Let the freshness of the Lavender Backflow Dhoop Cone soothe you and take you into a pleasant world where there are no worries that are weighing you down.
Sandalwood Description : Sacred Key Notes : Sublime, Woody Use : The healing aroma of Sandalwood Backflow Dhoop Cone can be used to energize the body and promote feelings of serenity within. Leave all your aggressions behind when you light this incense, and go into a state of relaxation.
Positive Vibes Description: Energizing Key Notes: Neutralizing, Inspiring Use: The Positive Vibes incense blend helps in creating a positive outlook through the day. This blend is perfect to use on a bad day or to begin one's day by inviting the universe to send you good vibes.
Palo Santo Description: Sweet Key Notes: Lively, Pleasant Use: The Palo Santo Backflow Dhoop Cone aids inner balance, and also acts as an effective natural repellent & is great during a massage owing to its calming effect.