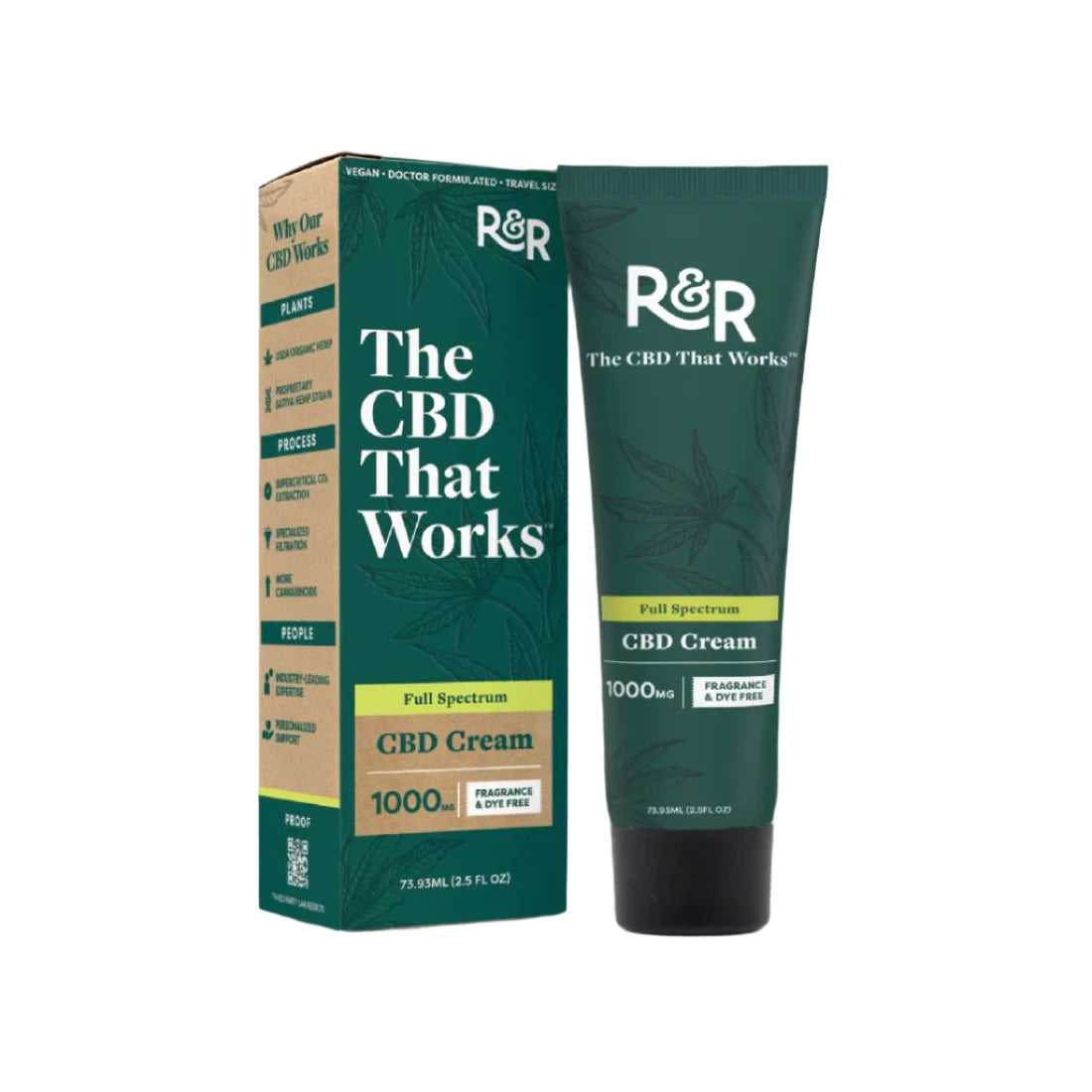 Introducing the new updated formula for R + R Medicinal's award-winning 1000mg CBD Cream! They have made significant improvements to the formula based on customer feedback over the last year. It is now fully vegan and rubs in much easier, allowing for better targeting and absorption to areas of need.  
R + R has partnered with a doctor and chemist team to ensure the Cream delivers high-performance relief with maximum effect.* The Cream contains ingredients like Arnica Montana, MSM, Calendula Flower, and Jojoba, which are combined with a proprietary blend of Full-Spectrum hemp extract. It excludes artificial fragrances, menthol, eucalyptus, or dyes to ensure it can be used anytime, anywhere! 
Each quarter-sized amount delivers roughly 33.33mg of CBD and over 4mg of minor cannabinoids (THC, CBG, CBC, CBDv, CBN, CBL). Each tube should last over 30 days with daily use.
2.5 fl oz