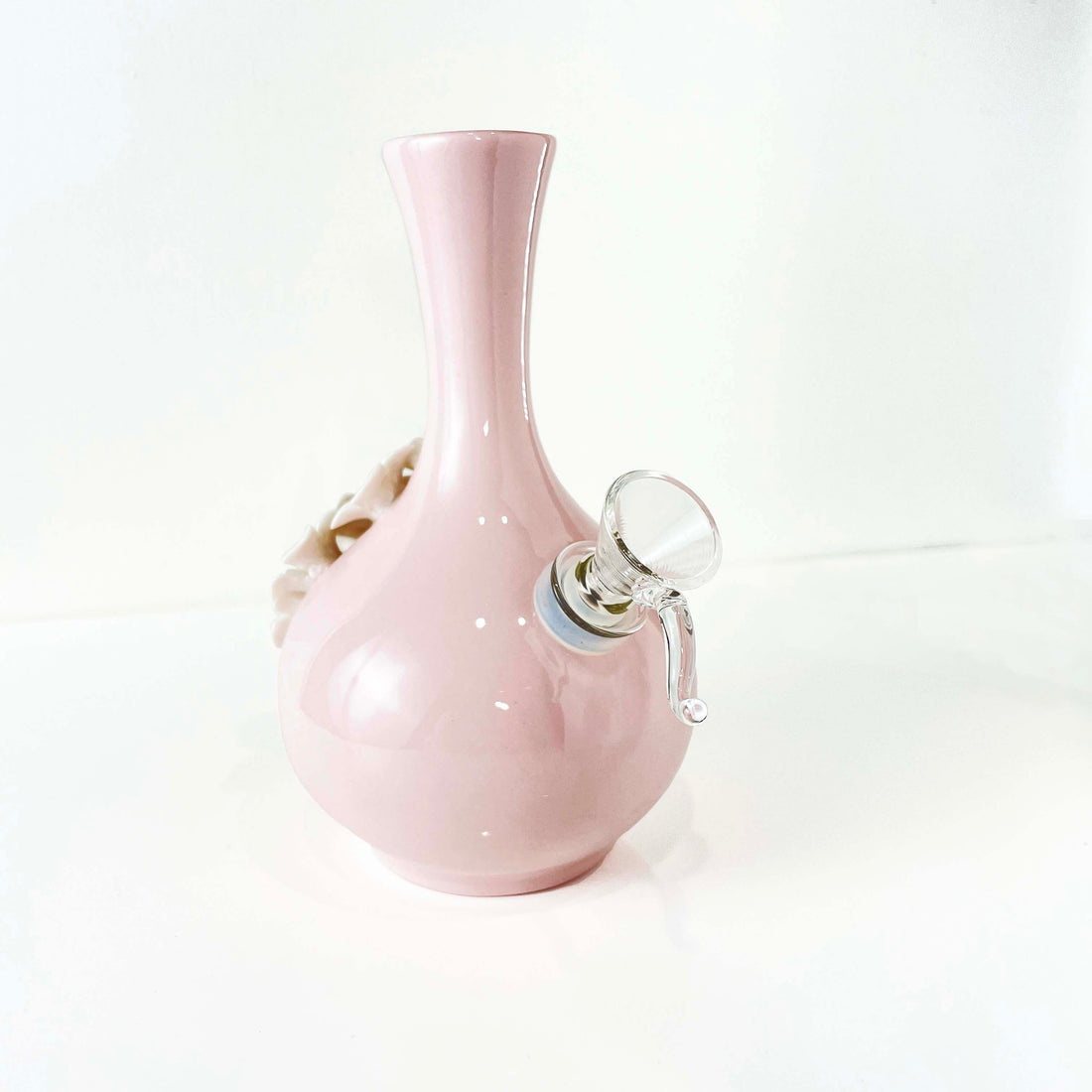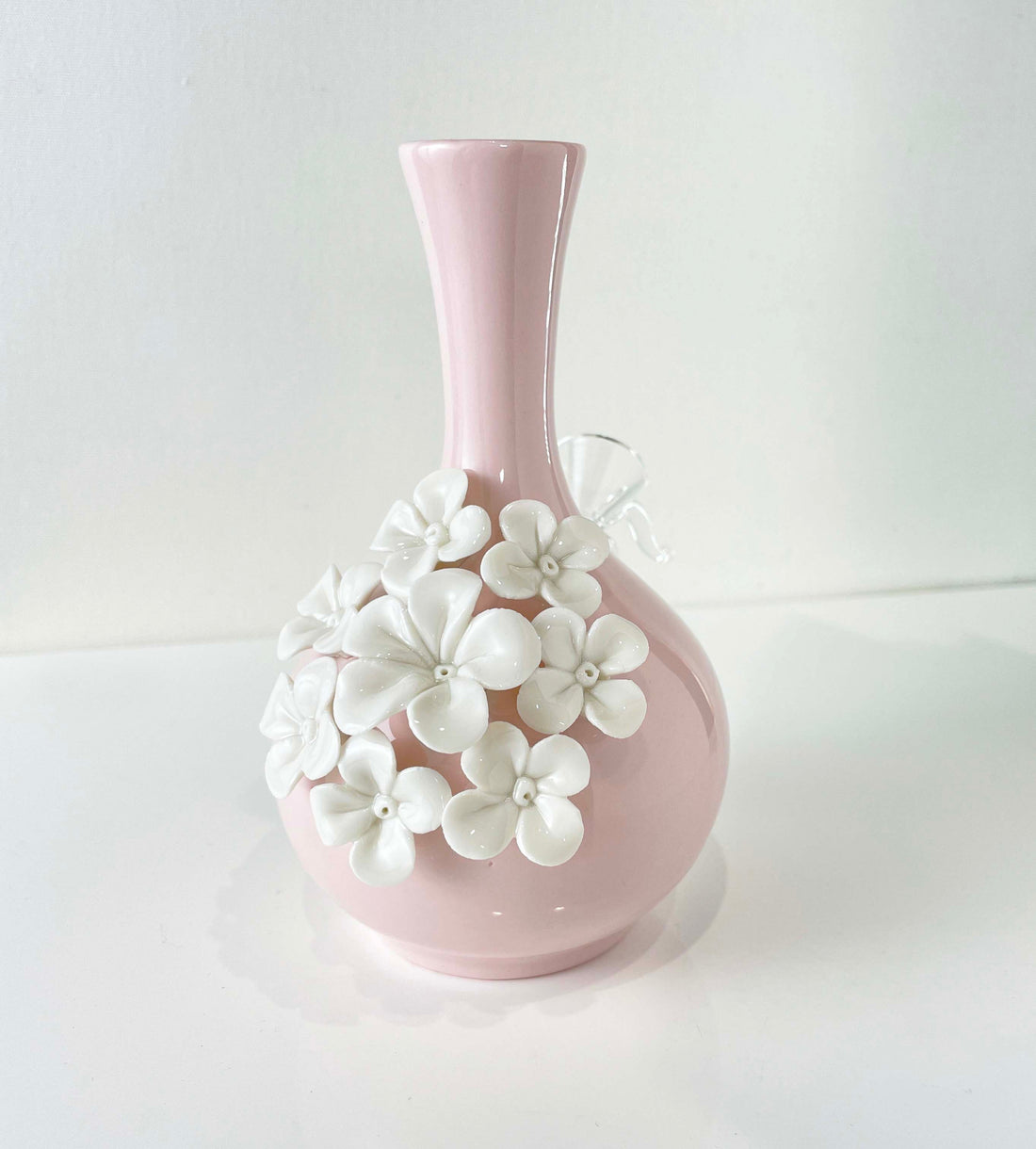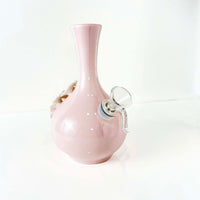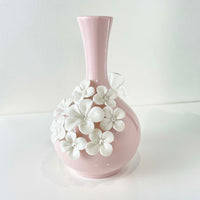 As the saying goes, you get by with a little help from your friends.

This perfectly-shaped pink porcelain vase with white relief flowers is a delight to look at and hold. The pale pink paper rosebuds add an airy touch of beauty while also functioning as your flower poker to clear your fancy cone bowl. 
Rachel will highlight any room's decor. She is the right My Bud Vase® gift to share with your closest friends. 
Included in your Rachel My Bud Vase®

Rachel Vase - H: 6 inches W: 3 inches
Rachel

 

Custom Slide- 9 millimeters 3.5" Cone Bubble Bowl
Fixed Downstem
Bouquet of Paper Rose Flower Pokers
My Bud Vase® tag & Certificate of Authenticity