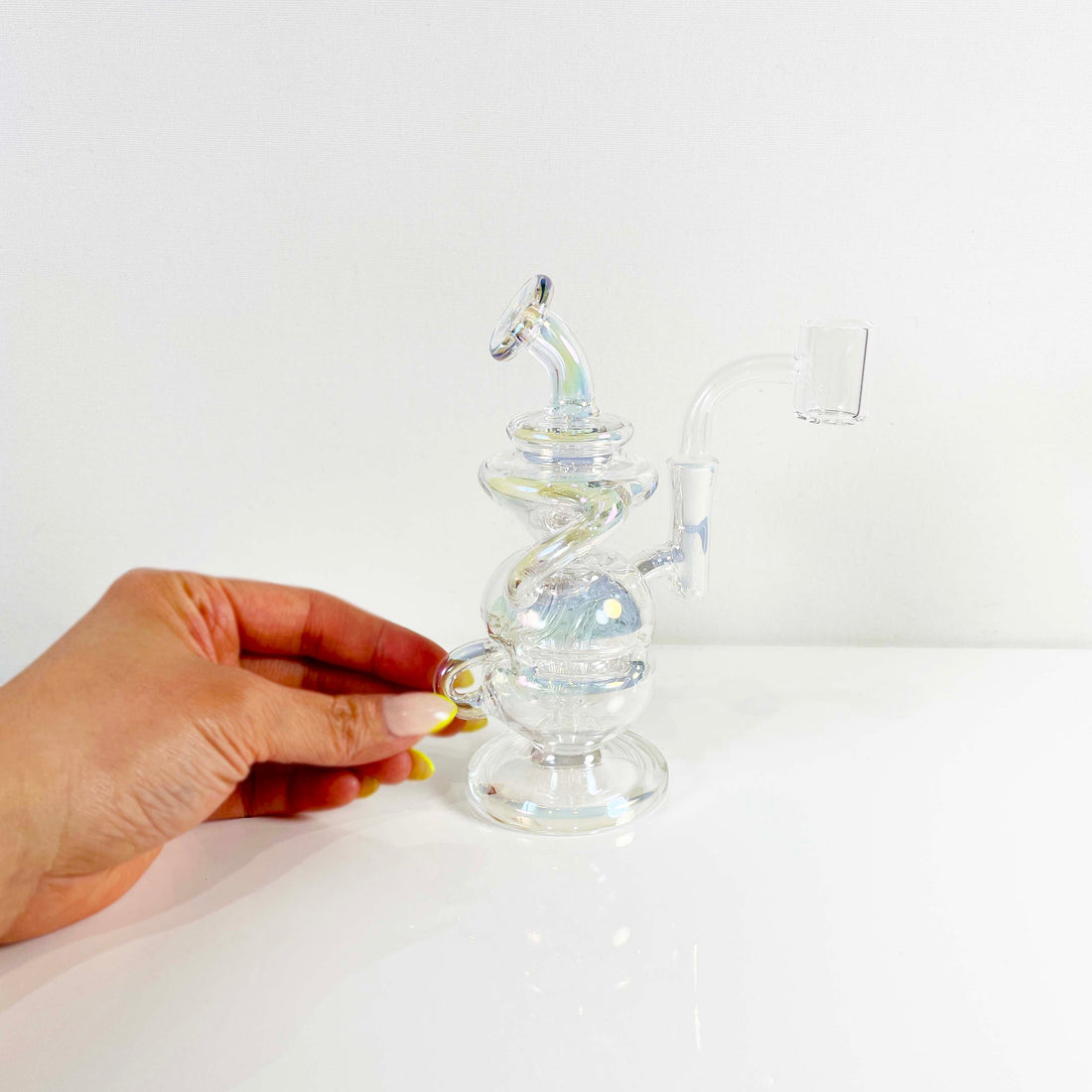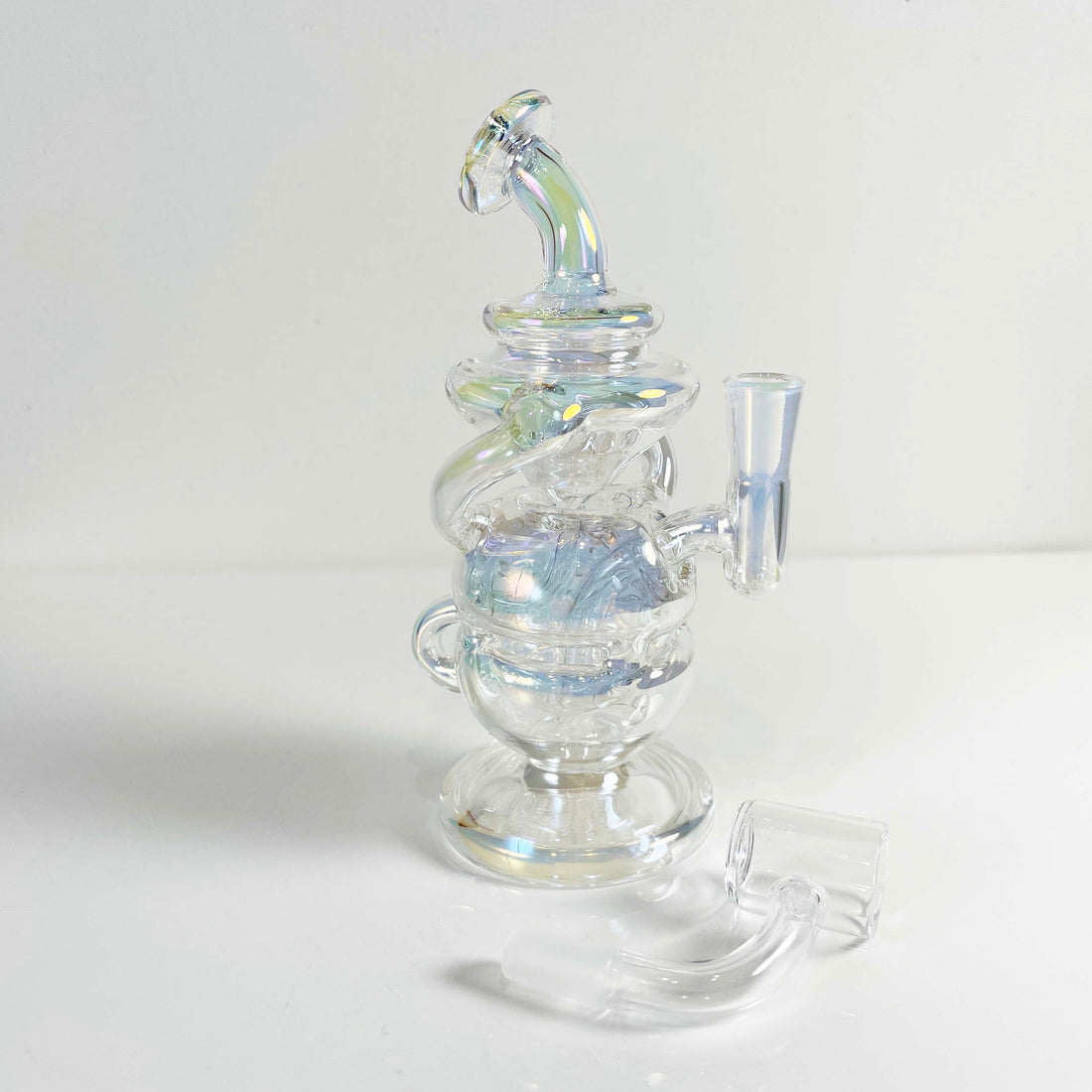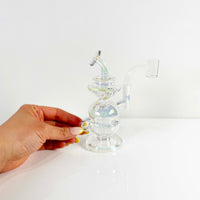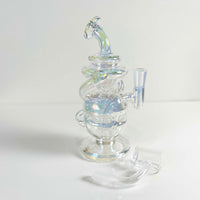 Iriedescent Infinity - Limited Edition
The Classic MJ Arsenal mini rig with electroplated "iriedescent" colors.  
Combining the classical fab-egg (like MJ Arsenal's Royale) style percolation, with the more rhythmic cyclone filtration of a double uptake recycler, all culminating for nothing short of an extraordinary consumption experience. 
10mm quartz bucket included. 
Boro glass

5.5" x 3.25" x 3.25"