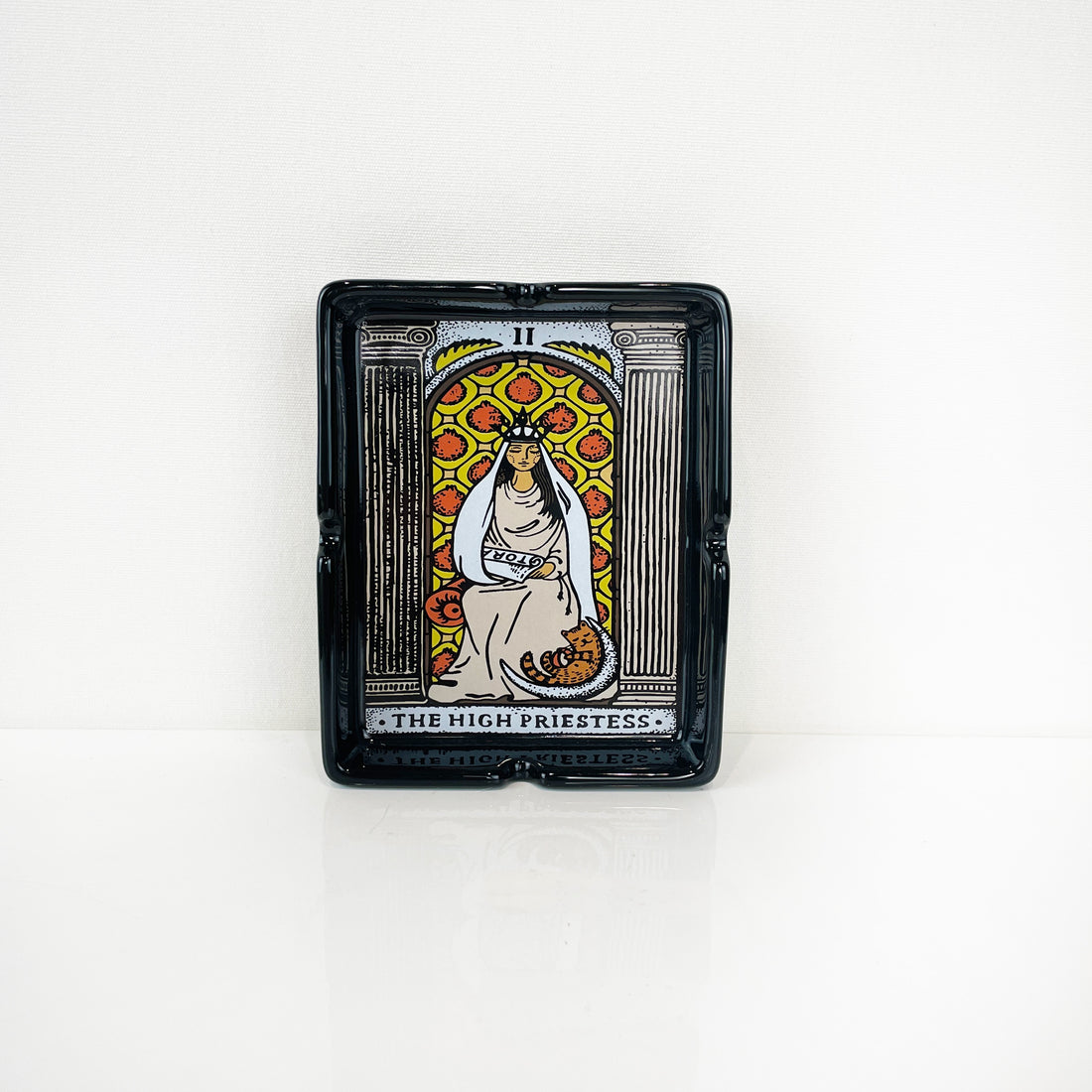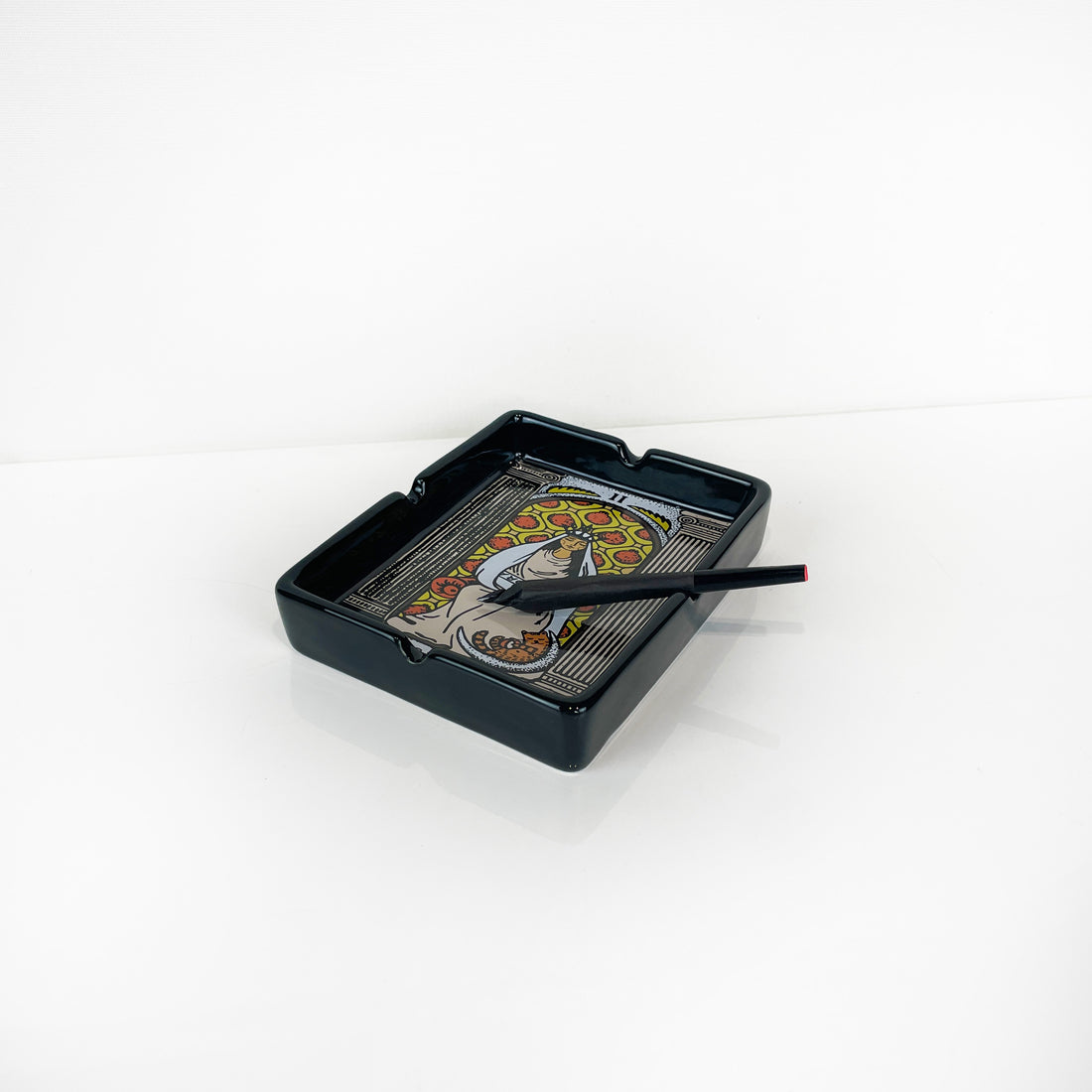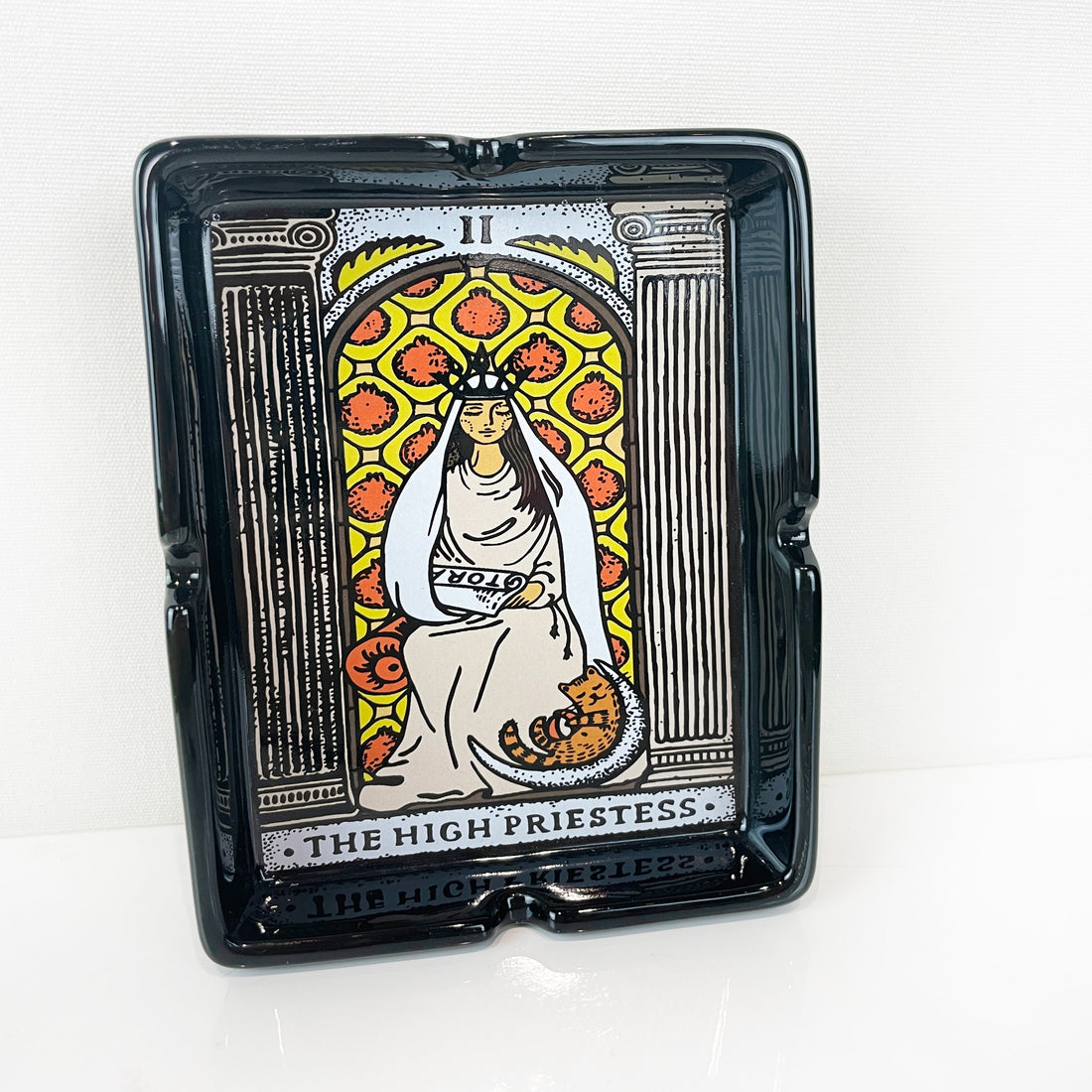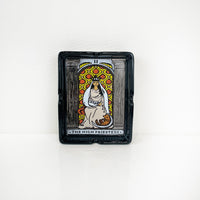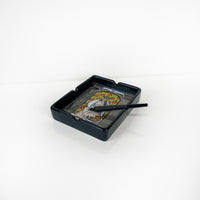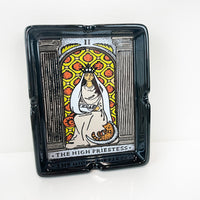 High Priestess Tarot Ashtray
Let the High Priestess and her cat accompany you at the next sesh with this Tarot Card Ashtray. 
The meaning of the High Priestess is related with inner knowledge. Her appearance in a reading can signify that it is time for you to listen to your intuition rather than prioritizing your intellect and conscious mind. When the High Priestess shows up it can depict an archetype known as the divine feminine - the mysterious female that understands and holds the answers to the deep unknowns; religion, self, nature. She represents someone that is intuitive, and beginning to open to her or his spirituality. Meditation, prayer and new spiritual work is indicated. 
Porcelain

5" x 4"

Dishwasher safe